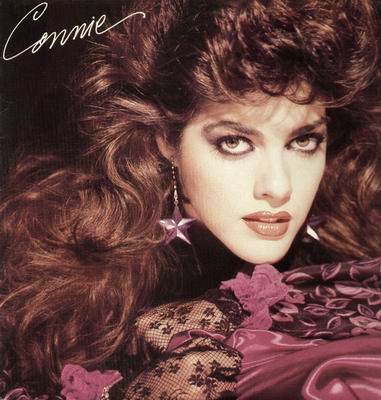 Connie Freestyle Diva 1980's. Best known for her 1985 club smash "Funky Little Beat," recording artist Connie was among the first artists to come out of Latin freestyle — a style of dance-pop that incorporates Latin elements. The South Florida native's smash hit "Funky Little Beat" is regarded as one of the most important Latin freestyle singles of its time. Connie set the stage for many up and coming artists to follow her footsteps in the freestyle music genre that originated in South Florida in the 80's.
The South Florida native, who aspired to perform since childhood, Connie realized her dreams after a friend  introduced her to the legendary music producer, Henry Stone. Stone, best known as the co-owner and president of TK Records with a career spanning R&B in the early 1950s through the disco boom of the 1970s to the present day, would go on to become the executive producer of Connie's debut single "Funky Little Beat", catapulting the young singer onto the international music scene.
In 1986, while under the Sunnyview Record label, Connie released her second single "Experience", which along with "Funky Little Beat", "Your Eyes", "I Can't Stop", "Fire In My Heart", "Laughter In The Rain", "I'm In Love With You", and "Rock Me", provided her self-title debut album CONNIE.
The following six years Connie toured the globe, performing with music legends Kool & The Gang, Evelyn Champagne King, Morris Day and fellow Freestyle peers. In the early 90's Connie took a step back from the music scene to get married. Before the birth of her daughter in 1996, Connie recorded her second full-length album, NO TEARS, released under the Black Olive Record label.
Connie has reunited with producer Amos Larkins and the two have emerged with the brand new album, AMOS LARKINS PRESENTS CONNIE PARTY TIME 1. Connie continues touring with fellow freestyle artists such as Stevie B, Lisa Lisa, Shannon, Taylor Dayne, and Vanilla Ice.
PURCHASE CONNIE'S COLLECTOR'S TSHIRTS HERE!
Connie remains "FOREVER FUNKY" and continues recording, touring and inspiring future generations.